Nerka saszetka Pieski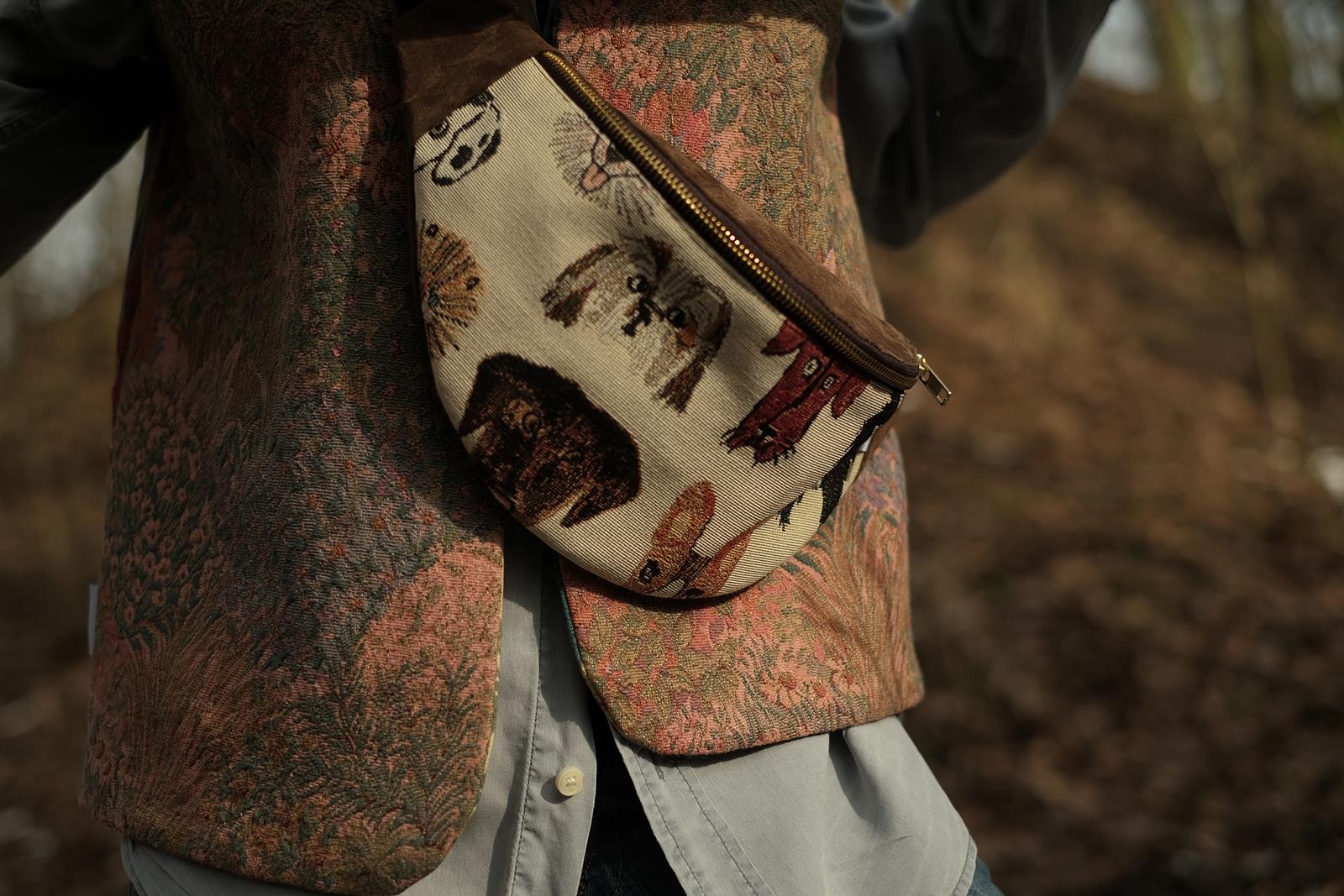 314,00 PLN
Nerka saszetka handmade uszyta z kurtki zamszowej i żakardu w pieski różnej maści.
Torebka może delikatnie różnić się od tej ze zdjęć, wynika to z układu materiału. Dokładam wszelkich starań, abyś dostał/-ała produkt z największą powierzchnią zapełniona psy.
W środku kieszonka na telefon.
Unisex.
Artystyczne rękodzieło craft z Polski szyte przez Matkę krawcową i córkę artystkę.
To materiał obiciowy, nerkę można czyścic wilgotną ściereczka, raz na pół roku – rok przeprać ręcznie.
W razie pytań – przedłużenia paska/ skrócenia, wysyłki, itp., zapraszam do kontaktu: kontakt@bryzka.com
Gwarancja, możliwość zwrotu do 14 dni.
DARMOWA WYSYŁKA.
Czas oczekiwania na nerkę do 10 dni.
1 w magazynie
| | |
| --- | --- |
| Rozmiar | M |
| Materiał | Obiciowy, w środku porządna kodura |
| Pasek | Parciany 2,5 cm szerokości, regulator, dł. całkowita paska ok 85 cm (możliwość dopasowania innego, napisz) |
| Dostępność | Na stanie |
| Kolor | Różnokolorowa |
| Kieszonki | Kieszonka bawełniana w środku na telefon |