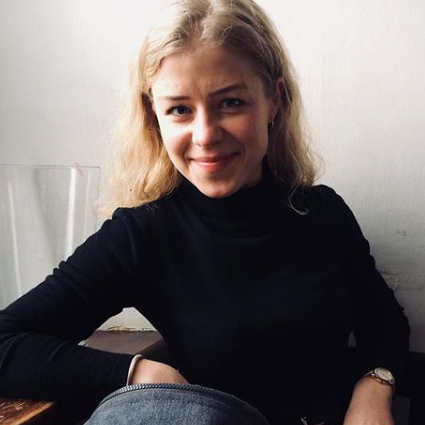 A teacher who started sewing at the break
A teacher who started sewing on a break.
Często z tego co ma pod ręką – czasem to kurtka, którą PRZERABIA na NERKI, SASZETKI albo PLECAKI, niekiedy to spodnie, w których już nie będzie chodzić, a innym  zasłonka. Bryzka zafiksowana ideą ZERO WASTE przyjmuje od klientów płaszcze, sukienki, czy dresy i nadaje im nowe życie – UPCYCLING to jej codzienność.
Bryzkas - that's how she calls her pieces - are very durable, often made from leftover upholstery fabric.
Wytwory Bryzki to unikaty. Każda nerka ma swoją historię, każda jest inna i absolutnie nie do podrobienia. Na swoim koncie Bryzka ma też TORBY, SHOPERBAGI, PLECAKI, WORKI NA MATĘ, KOSMETYCZKI, WORKI NA CHLEB I NA WARZYWA i inne praktyczne chowadełka. Nie obce są Bryzce nowe wyzwania – chętnie ZAPROJEKTUJE coś, czego wcześniej nie szyła.
Na jej stronie możecie znaleźć przykładowe produkty, bądź skomponować swoją własną, SPERSONALIZOWANĄ i niepowtarzalną nerkę.
All you need to do is to write what you like, which color, fabric, or texture you prefer. Bryzka will take care of the rest, playing the role of a fashion DESIGNER, an amateur TAILOR, or even an avant-garde ARTIST, and the outcome is always exciting. She's waiting for your orders. Together we can make something unique!
I was always into sewing ...
During my high school time in Dęblin, I decided to give up shopping in retail shops. It was too expensive. The clothes were of poor quality, and everything looked the same. Therefore, my friends and I were making trips to the local thrift stores in search of something unique, trying to fulfill that women's urge to purchase something new.
But the real thrift store heaven opened up for me when I moved to Łódź to study Polonistics. I've been dazzled by the local thrift stores, so I started to visit them regularly in search of second-hand gems.
I started to collect clothes. Intense student life, partying, and going to art shows gave me an excellent opportunity for dressing up, experimenting with different outfits in search of my own, unique style.
Even then, I started to notice growing consumer trends around me. Probably because I was living a modest life often asking myself: 'Do I really need that many new stuff around me?". And just like that, the idea of not buying anything new became a part of me.
After completing my studies, I've been working as a teacher in Łódź for 3 years, but I never gave up that thrift store lifestyle. I was storming the stores during breaks and recesses. Every time I bought something new, my colleagues complimented me, asking where I purchased it. My answer always was: "I bought it for 5zł in the most prestigious thrift store in Łódź", leaving them astonished. After a while, routine and adult life hit me.
One day I was browsing through an online shop, looking for something practical for a festival, and I stumbled upon an amazing, beautifully made, floral bum bag. But it was too expensive, and I knew I couldn't afford it. I decided to waste no more time, so I typed 'sewing classes Łódź' in my Google search.
A few courses popped out – one of them was called "Ultra Maszyna." They offered a 2-day course on how to use a sewing machine. I immediately grabbed my phone, signed up, paid, and went to the class.
I learned the basic stuff. I want to emphasize that I'm not good with my hands at all, and it took me a ton of practice on my mum's sewing machine to make my dream bum bag. But I finally did it, and I couldn't be prouder of myself. But Bryzkas don't grow on trees, obviously. It took me 2 years to master the pattern which I use nowadays. I was very stubborn, and my goal was to make something for myself. For me, it's been a test of my character and precision. Every time I turned on the sewing machine, I was learning how to patient and precise. Back then, it didn't even cross my mind that I could make a living from Bryzka and that people will like what I make.
And now …
I live in Warsaw, which gives me endless opportunities to show what I make and to obtain a better contact network. I feel great satisfaction when I receive more and more orders from you guys or when you describe your dream bag to me, and I can make it happen. Bryzka's state of mind keeps on spreading! Bryzka is not only sewing but also a zero-waste lifestyle. You keep on bringing me beautiful fabrics, trousers, jackets or sweatpants and I recreate them giving new life to your favorite clothes. It makes me very happy, and I think that we - as a society – have produced enough new clothes and fabrics and now is the time to reuse and remake them. And I want to help you do this.
So be like Bryzka!
Please contact me. Feel free to be picky.
Aneta Bryzek aka Bryzka